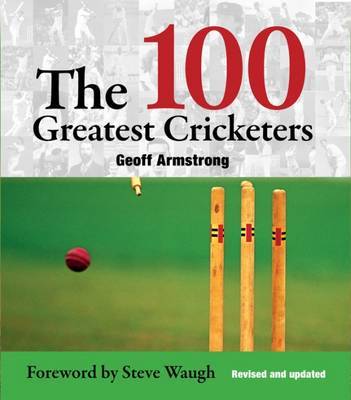 $49.99
NZD
Category: International Sports
Almost 2,500 people have played in Test cricket, from the inaugural Test in March 1877 to today. To reduce this list to the best 100 worldwide is an imposing task, but it is also one that is guaranteed to provide an argument amongst those with an eye for the game's history and its greatest players.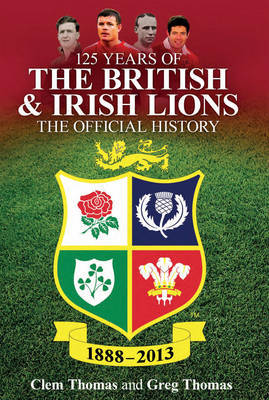 $54.99
NZD
Category: Sports
The British and Irish Lions are one of the most famous and feted teams in the world of rugby. Every four years, the Lions - selected from the national sides of England, Wales, Scotland and Ireland - head to the southern hemisphere to do battle with New Zealand, Australia or South Africa. "125 Years of t he British and Irish Lions" covers the entire period of the Lions' existence, from the first recorded rugby tour of Australia and New Zealand in 1888 to the 2013 tour to Australia. In this comprehensive book, authors Clem and Greg Thomas trace the origins of the Lions, track the team's development and investigate the social and political issues that have helped to shape one of the world's most formidable touring forces. They relive every Lions tour and Test match and celebrate the key moments that have made the Lions such a magical part of rugby folklore. "125 Years of the British and Irish Lions" includes colourful recollections from and insightful profiles of some of the most celebrated members of Lions teams, highlighting the fulfilment, pride and passion that every British or Irish player feels upon being selected to play as a Lion. ...Show more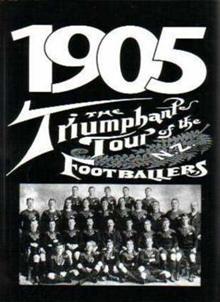 $19.99
NZD
Category: New Zealand Sports
A facsimile of the original tour book written by the manager, with a complete record of every match played by the Original All Blacks.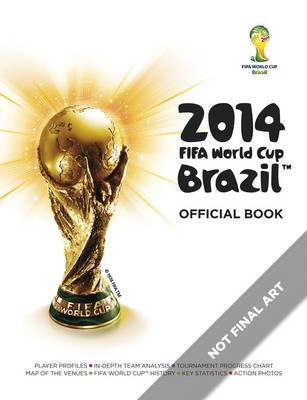 $30.00
NZD
Category: International Sports
The 2014 FIFA World Cup Brazil[trademark] Official Book is an authoritative and comprehensive preview of world football's greatest tournament. Packed with stunning photography and expert analysis of each team, its star players and its prospects in the finals, this is essential reading for football fans everywhere. The book also features a guide to each of the stadiums and host cities, a history of the World Cup and a tournament progress chart that can be filled in as the competition progresses. No other event in the sporting world can rival the glamour, impact, fervent following and universal appeal of the World Cup - and no other tournament comes close to the 2014 FIFA World Cup Brazil[trademark] Official Book. Whether you are watching the games live in Brazil or in your own home, this is the tournament preview for you. ...Show more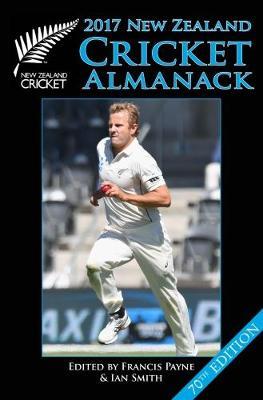 $55.00
NZD
Category: New Zealand Sports
The New Zealand Cricket Almanack is the cricket lover's bible and is regarded worldwide as one of the finest books of its kind. The 70th edition contains all the details of another full year of cricket at all levels, including extensive coverage of all the Black Caps' and White Ferns' matches. As usual, there is a detailed records section and a fascinating collection of the season's happenings. ...Show more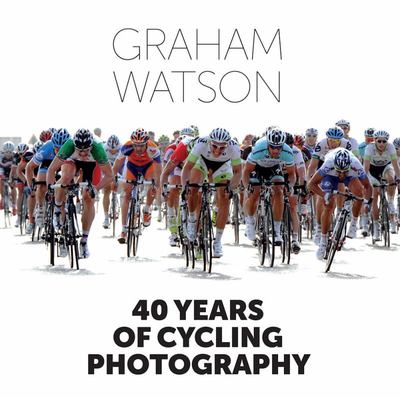 $65.00
NZD
Category: International Sports
40 Years of Cycling Photography represents a lifetime's work for World famous cycling photographer Graham Watson. From Bernard Hinault in the 1970's through to Chris Froome in the 2010's, Watson's photography of the greatest champions and epic races is the most complete cycling archive ever captured by a single photographer. Watson was there when Hinault won his first Tour de France in 1978, and when Miguel Indurain won his fifth Tour in 1995. In recent times, Watson recorded the emergence of a new breed of cycling superstars from Cadel Evans to Mark Cavendish and Peter Sagan. Cycling fans will revel in the variety and quality of the images in 40 Years. Sean Kelly's glorious career, as well as other great Classics stars such as Tom Boonen and Fabien Cancellara feature throughout the 300-plus images. Graham Watson began his career photographing aristocracy in London with a heavy old Kodak camera made of wood and glass. He describes the transition from black and white sheet-film, to colour slides, to digital, and finally to direct transmission from the camera in the modern era. Watson has previously authored more than twenty titles, ranging from Visions of Cycling in 1988, 20 Years of Cycling in 2000, Landscapes of Cycling in 2004, and his personal Guide to the Tour de France. In addition, Watson has co-authored coffee-table books with some of the sport's most famous names - Stephen Roche, Miguel Indurain, Sean Kelly, Lance Armstrong and Cadel Evans. ...Show more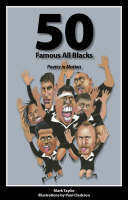 $24.99
NZD
Category: New Zealand Sports
Players from 100 years ago, those from more recent times, and the stars of today. They all team up in 50 Famous All Blacks, a rugby volume with a difference. Author Mark Taylor has provides key information on each player and their career is celebrated in verse. Paul Clarkson has provided delightful cari catures of all players. The half-century of New Zealand representatives chosen for this book possess a multitude of attributes. They were, or are, masters of try-scoring, goal-kicking, leadership, speed, strength or guile. Often, they exhibited a combination of these qualities. Leading the array of talent, the great majority of whom graced the Test arena after World War II, are such giants of the All Black game as Billy Wallace, Bert Cooke, George Nepia, Maurice Brownlie, Bob Scott, Colin Meads, Don Clarke, Brian Lochore, Wilson Whineray, Ken Gray, Sean Fitzpatrick, Michael Jones, John Kirwan, Jeff Wilson and Jonah Lomu. ...Show more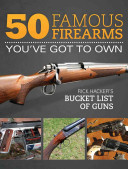 $55.00
NZD
Category: International Sports
The Greatest Guns Ever50 Famous Firearms You've Got to Own reveals shooting guru Richard Hacker's favorite guns and provides the ultimate wish list for every firearms enthusiast in America. After almost 40 years of shooting, researching and writing about guns, Hacker has narrowed down his must-have fi r earms list in this one-of-a kind guide.This book features:50 of the world's best and most popular gunsStunning full-color photography of these breath-taking firearmsFascinating and little-known historical and performance information on classic gunsPractical knowledge on popular, shootable guns you can buyAnd much, much more!Whether you're looking to start a bucket-list gun collection or just enjoy reading about great all-time firearms, this book details 50 hall-of-fame guns in informative, entertaining fashion. It's an unparalleled buyer's guide for enthusiastic shooters and collectors. ...Show more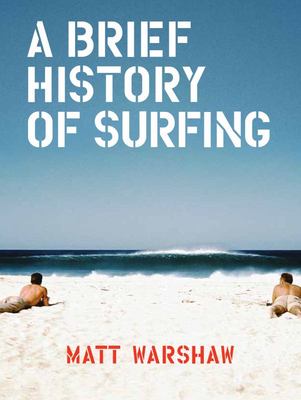 $49.99
NZD
Category: International Sports
Matt Warshaw knows more about surfing that any other person on the planet, and his The History of Surfing offers the definitive take on the sport. Now, he has honed that book into an abridged and excerpted edition for surfers everywhere. Each spread features a micro essay and image capturing a slice of surf history, whether it's Kelly Slater, the invention of the thruster, shark attacks, or localism. Packaged in an irresistible small and chunky hardcover, A Brief History of Surfing deftly defines surf culture in an entertaining and irresistible book with wide appeal. ...Show more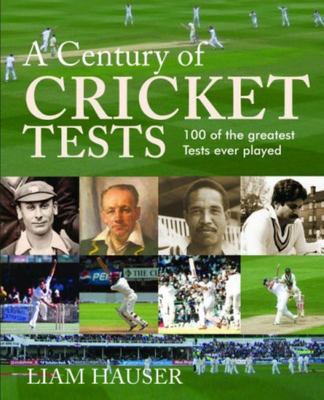 $24.99
NZD
Category: Sports
We delve into the long and remarkable history of international Test cricket to highlight 100 of the best Test matches every played. Featuring incredible turnarounds, intense rivalries and stunning performances, these lively narratives give a fascinating insight into how the game has changed over time, a s well as depicting the unforgettable moments that have made Test cricket so popular for more than 130 years. Plentiful stats will satisfy the numbers people, but Tests are also described in an engaging style for those who just want to be thrilled. ...Show more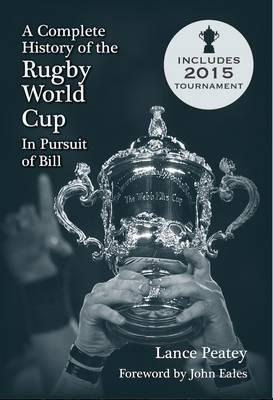 $35.00
NZD
Category: New Zealand Sports
From modest beginnings in 1987, the Rugby World Cup now has the alluring aura that inspires everything a rugby country can muster. It is all or nothing, and their goal is plain and simple.
$38.00
NZD
Category: Sports
Might and Power was a giant in a golden era of exceptional racehorses- the horse of a lifetime for owner Nick Moraitis, the horse of hope for trainer Jack Denham, and the horse of redemption for jockey Jim Cassidy. Despite his awkward galloping style, few thoroughbreds could match Might and Power's sus tained speed and stamina, and racing fans loved his freewheeling leader's style. In 1997, after winning the Caulfield Cup by a staggering seven and a half lengths, he again led all the way to capture the Australian turf's greatest prize, the Melbourne Cup - holding at bay valiant stayer Doriemus to triumph in one of the race's closest finishes. No one expects to see another horse do this again. Not like Mighty. When he followed his astonishing Cups double with a victory in the W.S. Cox Plate in 1998, Might and Power was the undisputed champion of the Australian turf, and one of the best horses in the world. Since retiring from the racetrack, he has become a much-loved ambassador for the sport of kings, truly a People's Horse. Now, 20 years after his astonishing Caulfield and Melbourne Cup conquests, Helen Thomas revisits the extraordinary story of this horse called Mighty. ...Show more